Are you looking for a charming (English-language) book to help introduce the cultural traditions of Chinese New Year to your child?
Thankfully, there are many wonderful authors writing books for kids of all ages on this subject.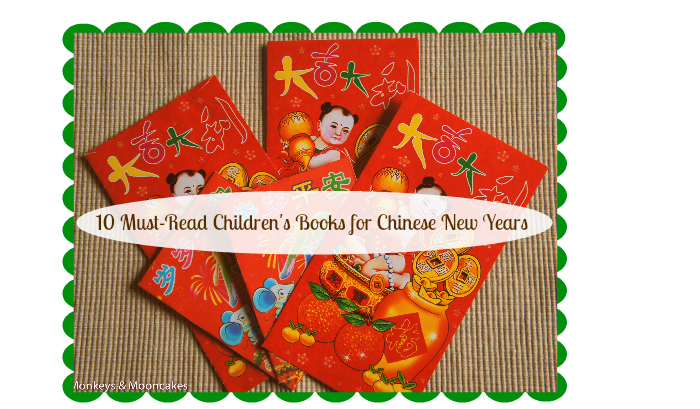 Here are some of my favorite picture books on the subject
(in alphabetical order by author's last name)
1.

The Year of the Horse: Tales from the Chinese Zodiac

by

Oliver Chin

and Jennifer Wood
(Immedium, 2014)
The latest (# 9) in a planned 12-book series by Oliver Chin that introduces children to the animals of the Chinese zodiac, one book per year. In this tale, a young horse and his boy discover their unique and important roles within their community.
Kids will love the action-packed illustrations. A short

a

uthor's note in the back describes the personality traits of "horses" in the zodiac calendar.
2. D is for Dragon Dance by Y
ing Chang
Compestine
.
(Holiday House, 2006)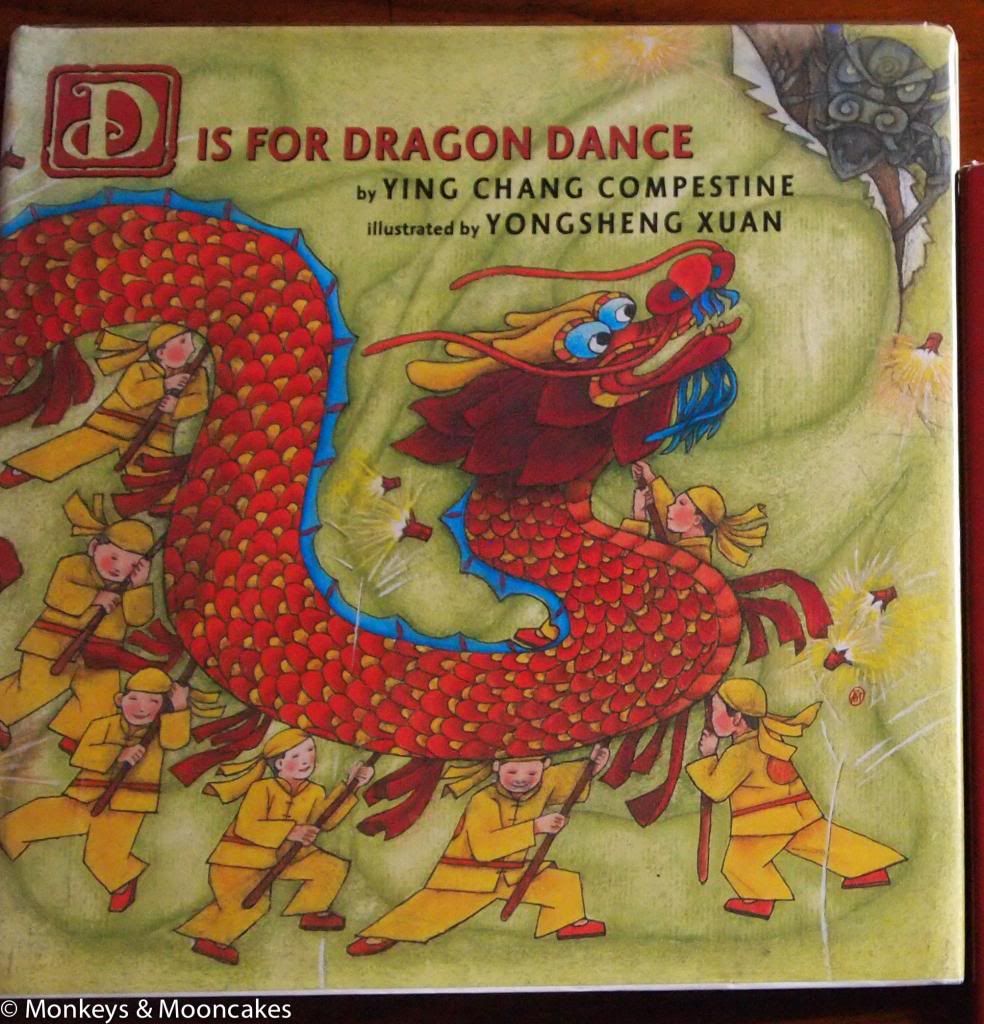 This alphabet book introduces the many
traditions associated with Chinese New Year in the "H is for haircut" style
.
Shadows of
Chinese calligraphy lie in the background
of interesting angular illustrations,
which
look a bit
like one-dimensional origami
.
An author's note on the back page spells out some of the traditions mentioned in the story and also includes a dumpling recipe (yum!).
3
. Long Long's New Year: A Story about the Chinese Spring Festival by
Catherine Gower and He Zhihong
(Tuttle Publishing: Boston, 2005)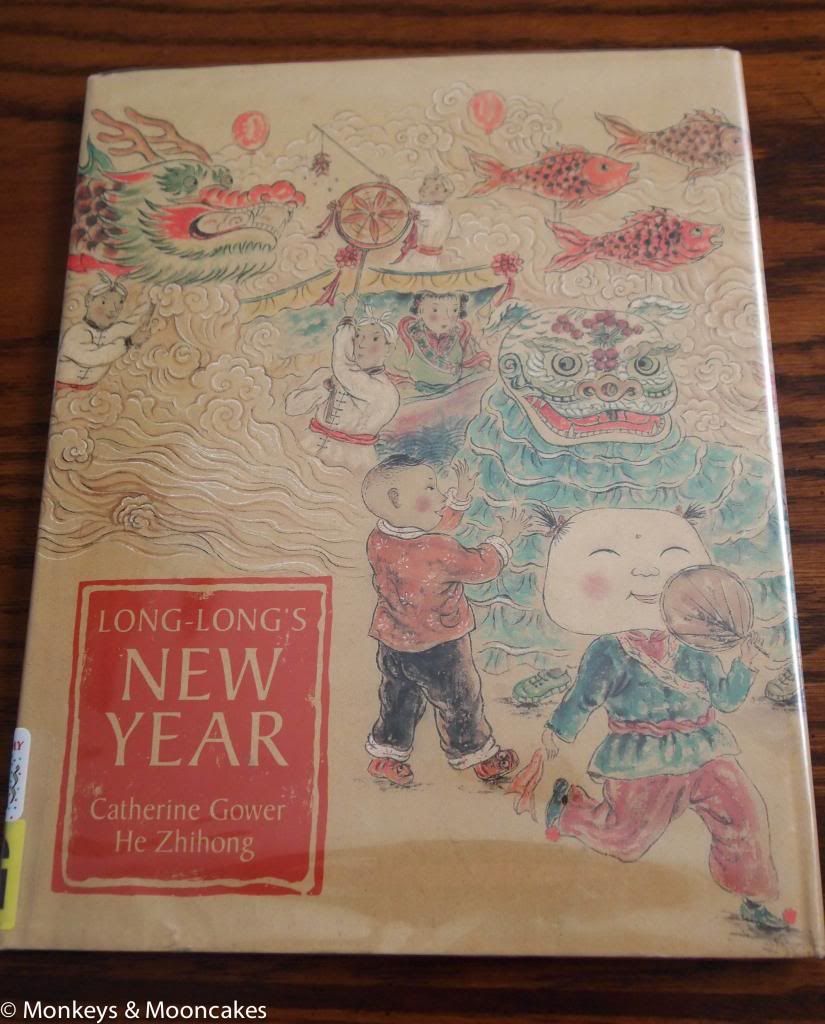 In this story,
young Long Long helps his grandfather, a poor cabbage seller, earn enough money to buy food and supplies for his family's Spring Festival celebration.
Children will love the m
ute-colored illustrations (they look like they were painted on antique rice paper), which
capture the hustle and bustle of small village life in the days leading up to New Years.
3. Dragon Dance: A Chinese New Year Lift-the-flap Book by Joan Holub (Puffin Books, 2003).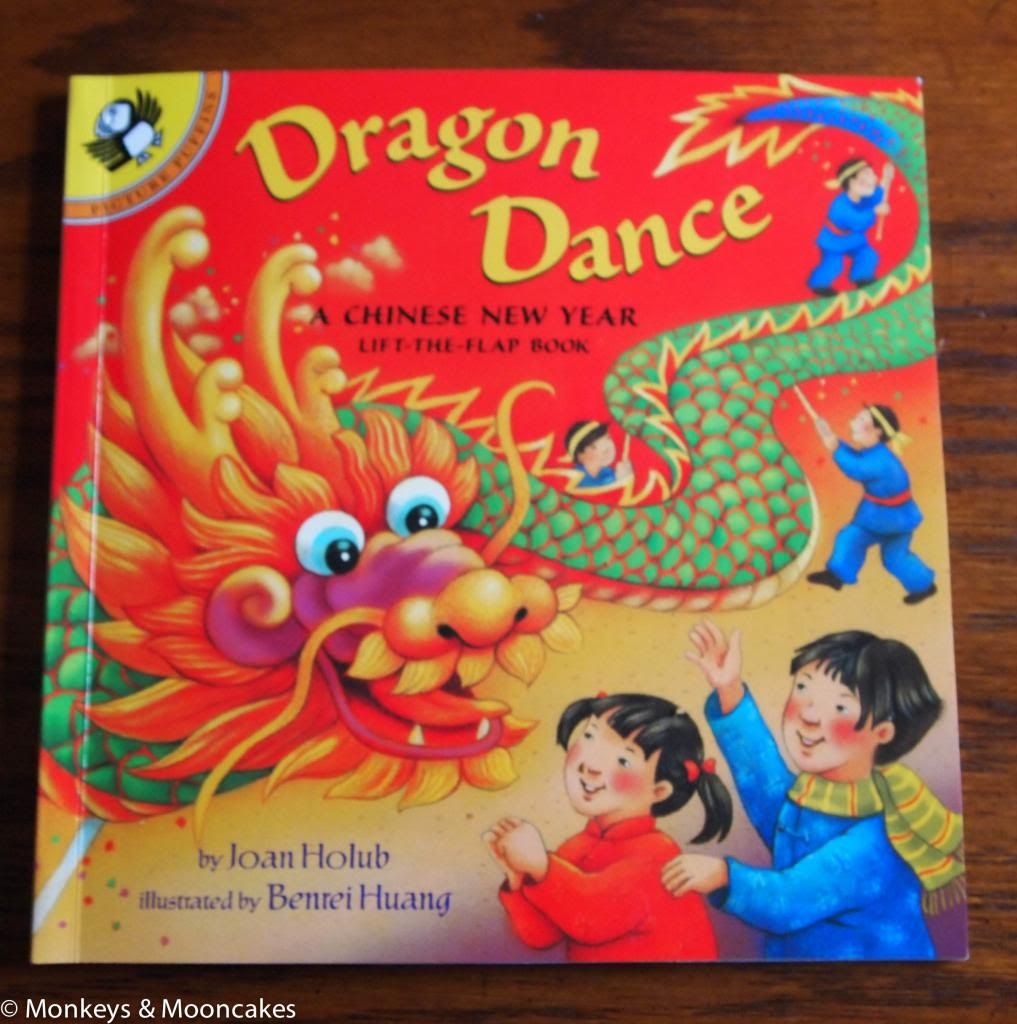 A child describes his family's preparations for the Chinese New Year: shopping for plum blossoms, sweeping and decorating his home, and watching a lion dance in a parade.
Brightly colored illustrations depict the festivities.
Kids will love
the lift-the-flaps, which
add an extra element of surprise on each page.
4.

My First Chinese New Year by Karen Katz
(Henry Holt and Company: NY, 2004)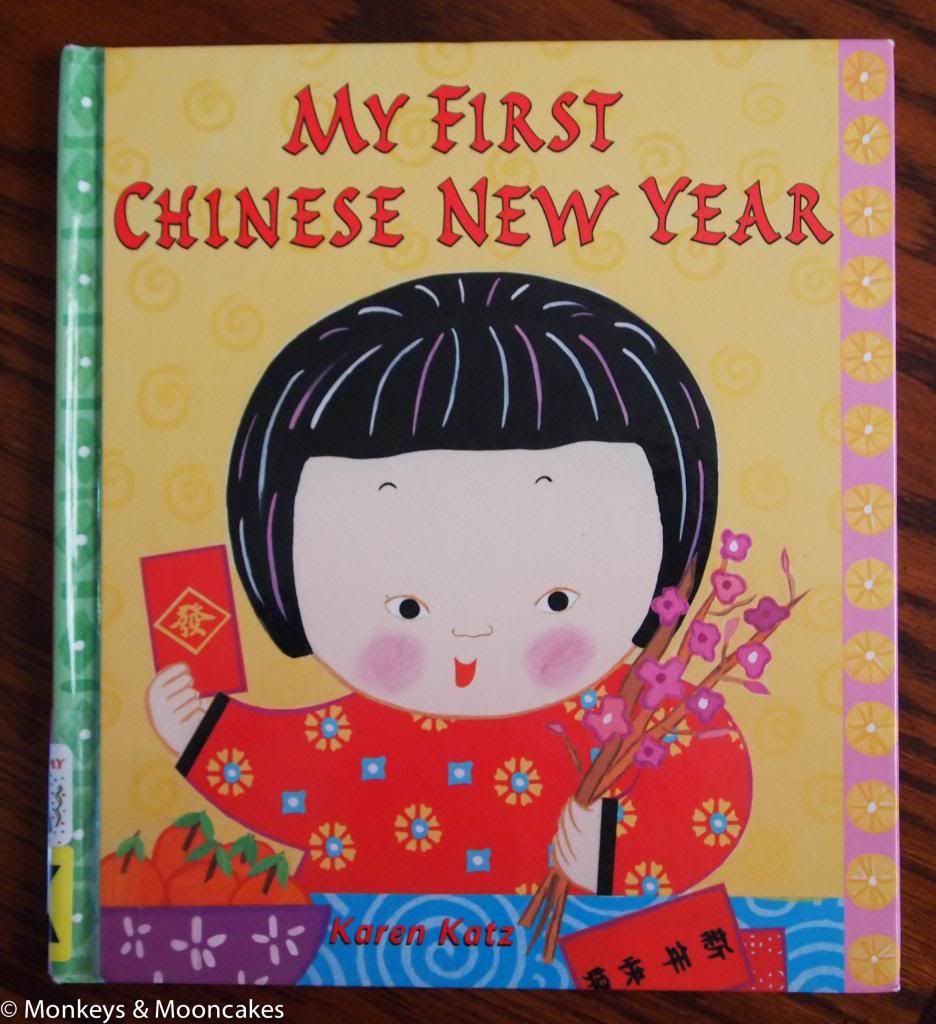 A little girl prepares for the Chinese New Years with her family: sweeping the bad luck away with a broom, purchasing plum blossoms, getting a haircut and wearing new clothes.
This book features
Katz's signature colorful and endearing illustrations, which you might have seen in her popular
board books Counting Kisses and Where is Baby's Belly Button?
5.

Bringing in the New Year by Grace Lin

(Alfred A. Knopf: NY, 2008)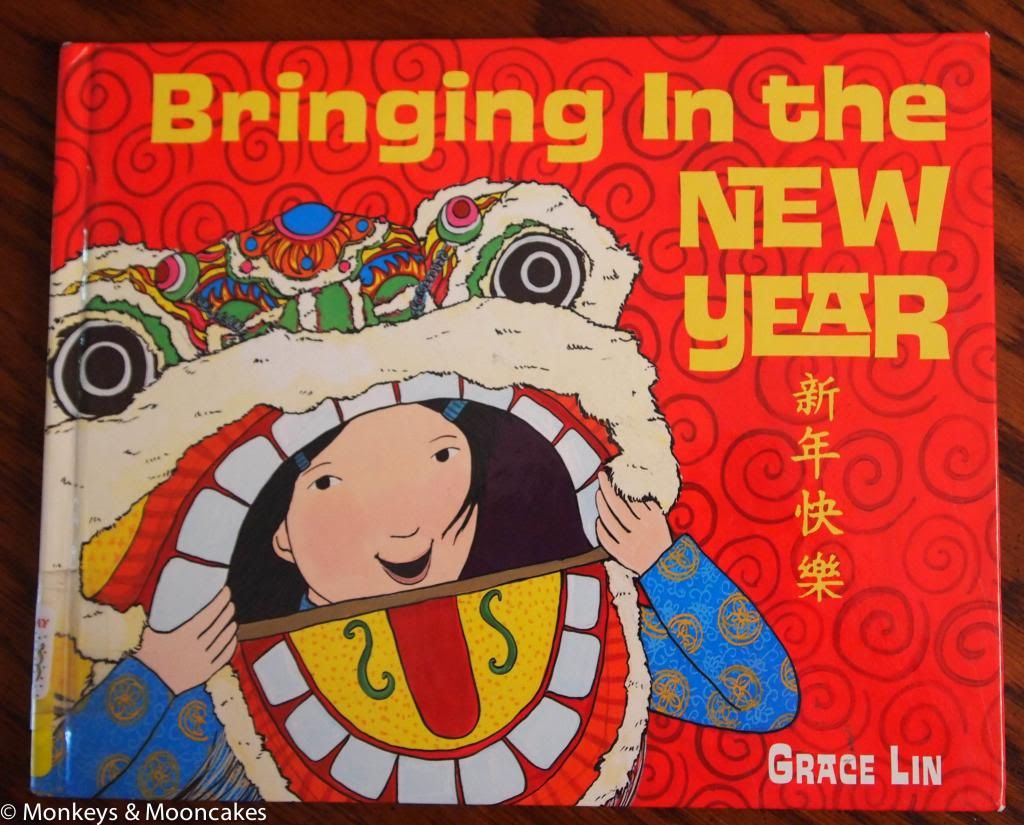 A young girl describes her family's preparations for the Lunar New Year: hanging red couplets, making dumplings, sweeping floors, getting a haircut, and wearing new clothing. The celebration culminates in a dragon dance, which is depicted on a large three-page fold-out.
Children will be swept into the New Year's festivities by Lin's vibrant illustrations, which can also be seen in her other picture books Thanking the Moon, The Ugly Vegetables, Dim Sum for Everyone, Kite Flying, and Fortune Cookie Fortunes.
Author's notes about Chinese New Year traditions are provided at the back of the book.
6. Moonbeams, Dumplings & Dragon Boats

.

Nina Simonds, Leslie Swartz, & The Children's Museum, Boston (Harcourt Books, 2002).
One of my all time favorite children's books about Chinese holidays, this book is a wealth of information about the major Chinese holidays (CNY, Lantern Festival, Qing Ming Festival, Dragon Boat Festival, and Mid-Autumn Festival).
Written by cookbook author Nina Simonds in conjunction with The Children's Museum of Boston, each chapter includes an explanation of the traditions associated with the holiday, a folktale, craft ideas, and recipes to try at home.
Beautiful watercolor illustrations will entice you and your child to explore each page.
7. Silk Peony, Parade Dragon by Elizabeth Steckman
(Boyd Mills Press: PA, 1997)
Silk Peony is a magnificent dragon who is rented by a powerful mandarin for the annual New Year's parade.
Based on legend, this is a tale of how the dragon came to lead the New Year's parade.
The traditional story and whimsical illustrations of dragons are sure to appeal to children and the young at heart.
9. Goldy Luck and the Three Pandas

by Natasha Yim

(Charlesbridge, 2014)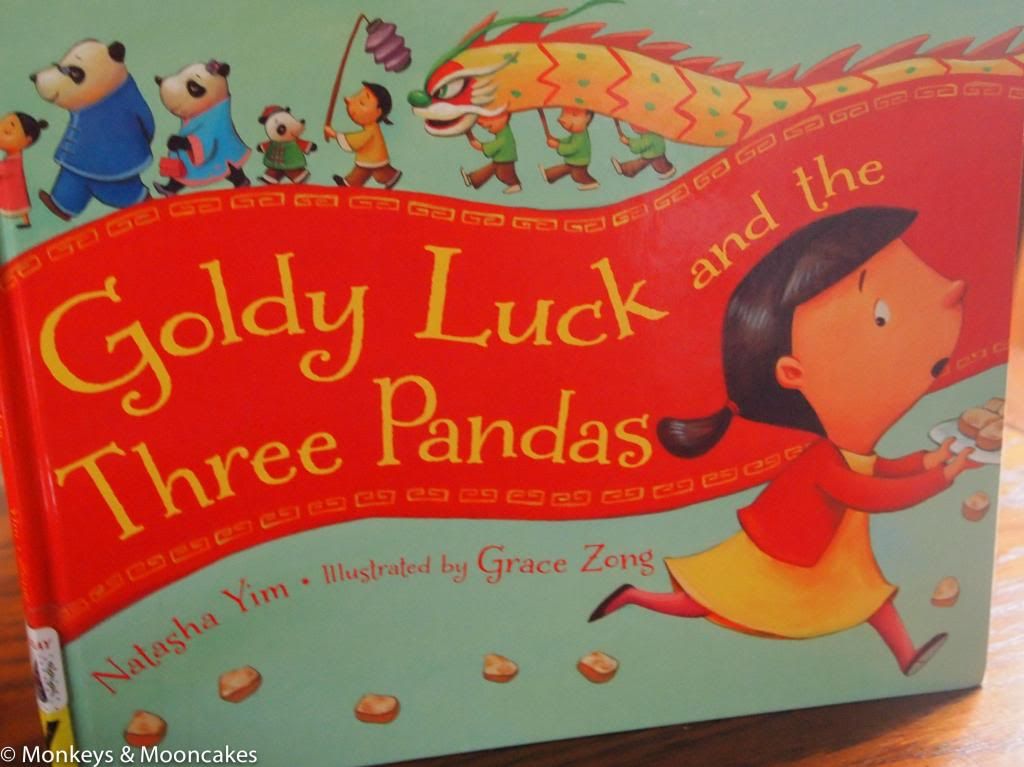 In this Chinese New Year spin on the famous fairy tale, Goldy Luck must bring turnip cakes to her neighbors, the Chans (who happen to be a family of pandas!) to wish them a

Kung Hei Fat Choi ("Happy New Years" in Cantonese).

She arrives to find that the Chans have stepped out, and soon gets distracted with the usual cast of characters: bowls of congee (instead of porridge), chairs and beds.
**Spoiler alert:
This story departs from the well-known fairytale when Goldy, feeling remorseful for leaving the Chan's house a mess, returns to make amends, and the Chans invite her to make new turnip cakes with them.
Author's note
in the back includes info
on Chinese New Year traditions, the Chinese Zodiac, and a recipe for Turnip Cake (one of the best features of the book IMHO)
Darling illustrations with vibrant colors.
This twist on the well-known fairy tale make it a nice addition to the CNY lineup.
Maomao's
father, who is a migrant worker in a city far away,
makes his annual
return home to celebrate Chinese New Year with his family. The family of three make sticky rice balls (
yuanxiao
), fix up the house, and watch a dragon dance weave its way through town.
The illustrations are striking: the bright colors of the Chinese New Year celebration and child's clothing contrast the dark colors of the father's clothing.
This book captures Chinese New Year as experienced by many families across China: the joy of being reunited as well as the sorrow of separation when the father must return to work.
What are your favorite picture books to read during Chinese New Year?