Welcome to Monkeys & Mooncakes! So glad you're here.
Spring is in full bloom at our house (lilacs, birds singing, ahhh...) and when the sun is shining, I move Chinese lessons outside. Our blacktop driveway becomes our blackboard, a giant canvas for creative learning.
It's a super simple idea but the change of pace is refreshing after weeks inside and the girls love drawing with sidewalk chalk.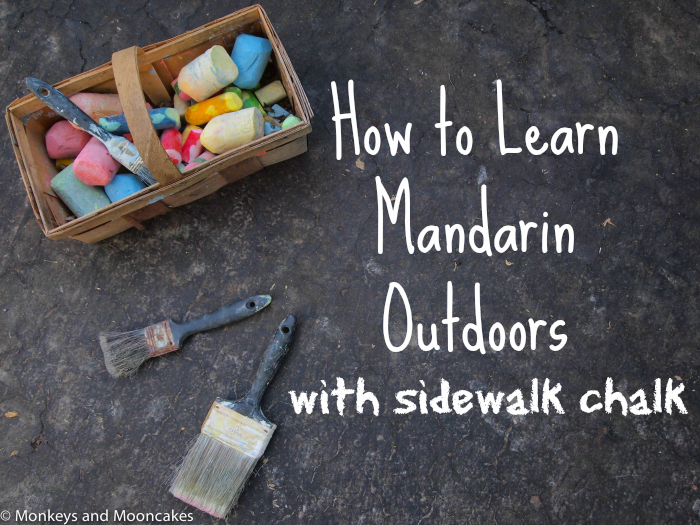 This past month

I've been teaching a unit on basic directions: walk forward, walk backwards, turn right, turn left, etc... I designed a couple of simple outside exercises to help the girls review these phrases.
First,

I drew a giant matching game on the top half of our driveway: match the directions in Mandarin (including both pinyin and the characters they know) to their English translation. Each of the girls were assigned a color (so they could work independently), and they read their matches out loud (in Mandarin)
when they finished
.
On the bottom half of our driveway,

I drew a large city map, adding my own goofy street names in Mandarin (e.g. "bad bunny street," "long snake street," "good pig street").
I asked the girls to help design some buildings and landmarks on empty street corners, and they filled in a Lego shop, airport, flower store, and ice cream shop.
Then, the girls took turns navigating one other to a specific destination
by giving
directions to the
robot.
They called this "The Robot Game."
When the robot arrived at its intended destination, the operator announced

你到了!

(Nǐ dàole

"You've arrived") The robot would then notice where she was standing, and answer the question,

"你在哪里?"

(

Nǐ zài nǎlǐ

"Where are you?")
What I loved about this activity:
It got us all outside and being outdoors is relaxing!

It required the girls to move around and interact with each other--actively participate in learning.

Sidewalk chalk leads to all sorts of unanticipated creativity--Look at the surprise the girls left me and my friend!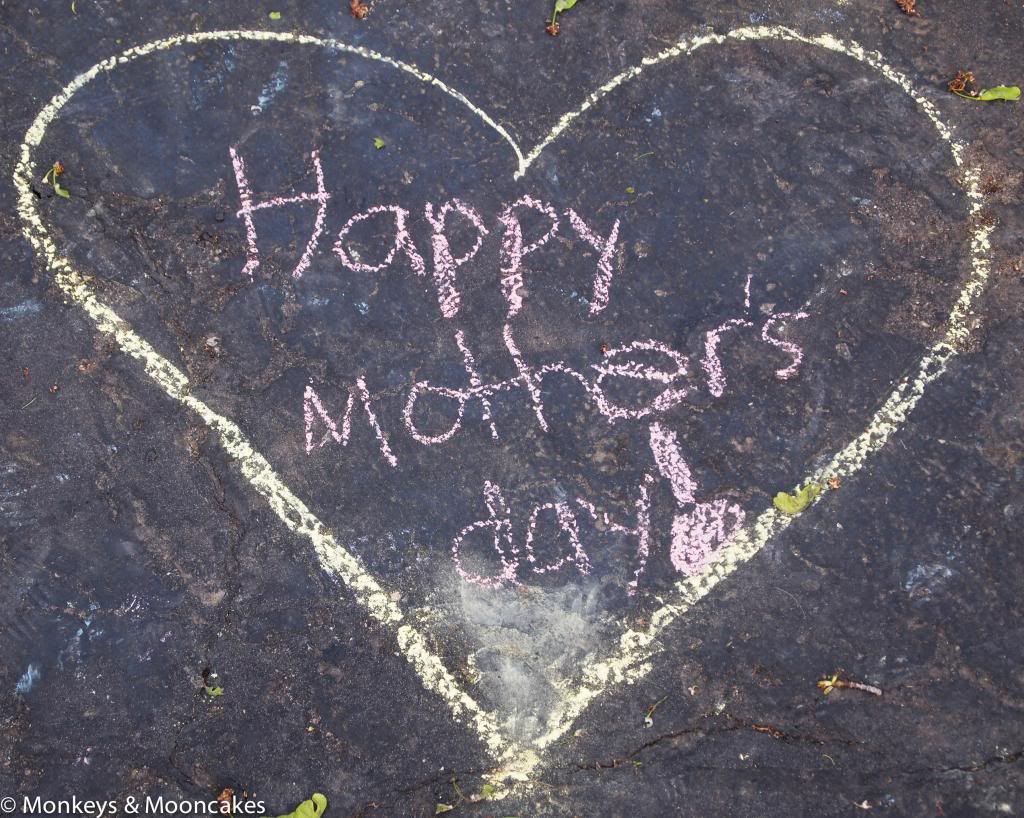 How do you bring Mandarin learning outdoors?