One of our favorite beach activities is writing in the sand. Names, secret messages, long squiggly lines--there's something just plain fun about a long blank canvas of wet beach sand that resets itself with each crashing wave.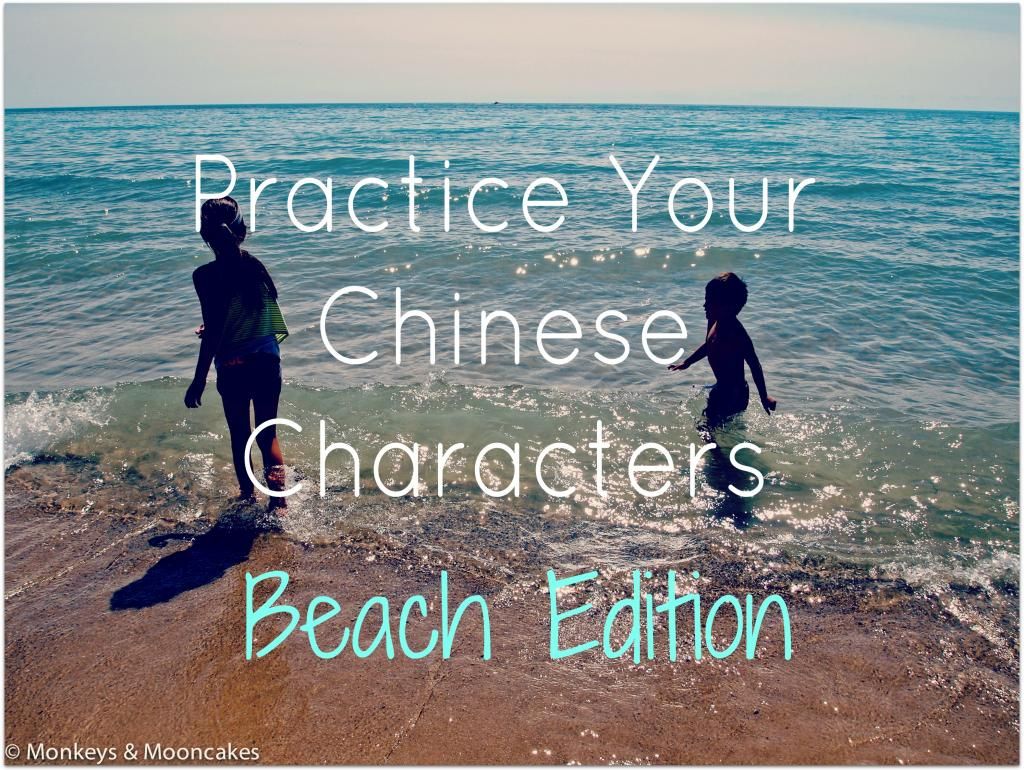 On a recent beach outing, Monkey #1 and I practiced writing Chinese characters (family names) in the sand. She practiced her Chinese name, 露希

Lùxī--literally "dewdrop, hope", and

I practiced her brother's,

Cháolì--"tide, encouragement,"

and sister's,

Àilín--"love, heavy rain."
Monkey #2 would have joined in the fun, but he was too busy throwing his body into the crashing waves--it was a good wave-jumping day.
Can writing in the sand really be that fun? It was. We had to rush to finish the two characters that made up each name before the waves washed them away, leaving us giggling (because we could never seem to finish them in time) and staring at a wet, blank canvas ready for more sand writing.



What I love about this activity:
1.

The act of writing Chinese characters in the sand is tactile.

You feel each stroke as you carve it in the sand. This repetitive carving process helped the characters "stick" in my memory.
2.
As you write these large characters, you focus on each component of the character.
As I wrote Monkey #3's Chinese
name (above, right), I found myself speaking the parts of the characters: hand, roof, friend; rain and forest. This helped me really learn how to write her name (something I should know as her momma=)
3.

It is a challenge!

Monkey #1 and I raced against the waves--trying to carve full names before the waves washed them away--and lost almost every time.
Variations:
Play with a friend and race the waves.

See who can first carve their full name or another set of characters (legibly) before the waves wash them away.
Which materials work the best?

We tried sticks, beach grass, and gnarled roots.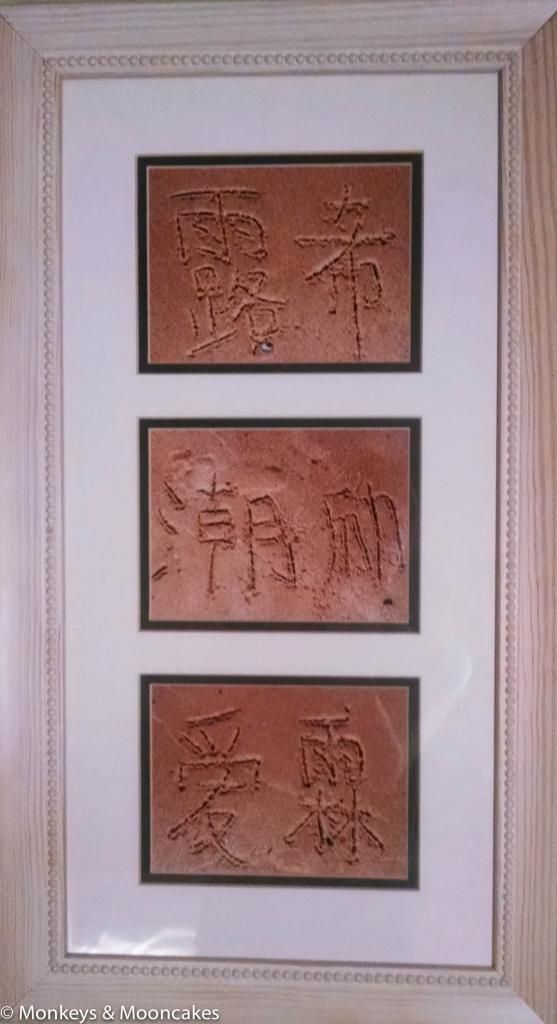 Take photos of the sand characters--turn them into memories to hang in your home.
I'm working on this (on the right) because I'm obsessed with beach photography.
Instead of writing in the sand, form your character with found items from the beach

.
Monkey #1 used bits of seaweed, beach grass and stones to form the first character of her name.
What Mandarin learning activities are you doing this summer
?