This fall, I taught a fun 6-week after-school class at my kiddos' school. My students were all Kindergarteners (and one 2nd-grader). At our first class, I realized that this writing thing was pretty new to most of them. School had just started one month earlier, and the kindergartners were just adjusting to holding a pencil and writing their ABC's.
Writing Chinese characters was a stretch for them, a good stretch--one that we would work on throughout the 6-week class. But I also wanted to give them a more accessible way to immediately experience the shapes of the characters.



Here are 3 of their favorites:
1. Tracing characters
Have an adult or big kid help

tape the shape of the character on the ground.

Use masking tape or painter's tape because it removes easily and comes in fun colors.

Use ribbons, jump ropes, or shoelaces

(basically anything long and shapeable) to follow the shape of the character. We used broken beaded necklaces from dress-ups and ribbons.

This can also be done on a smaller sca

le

with characters printed in large font (300/400).
***********************************************************************************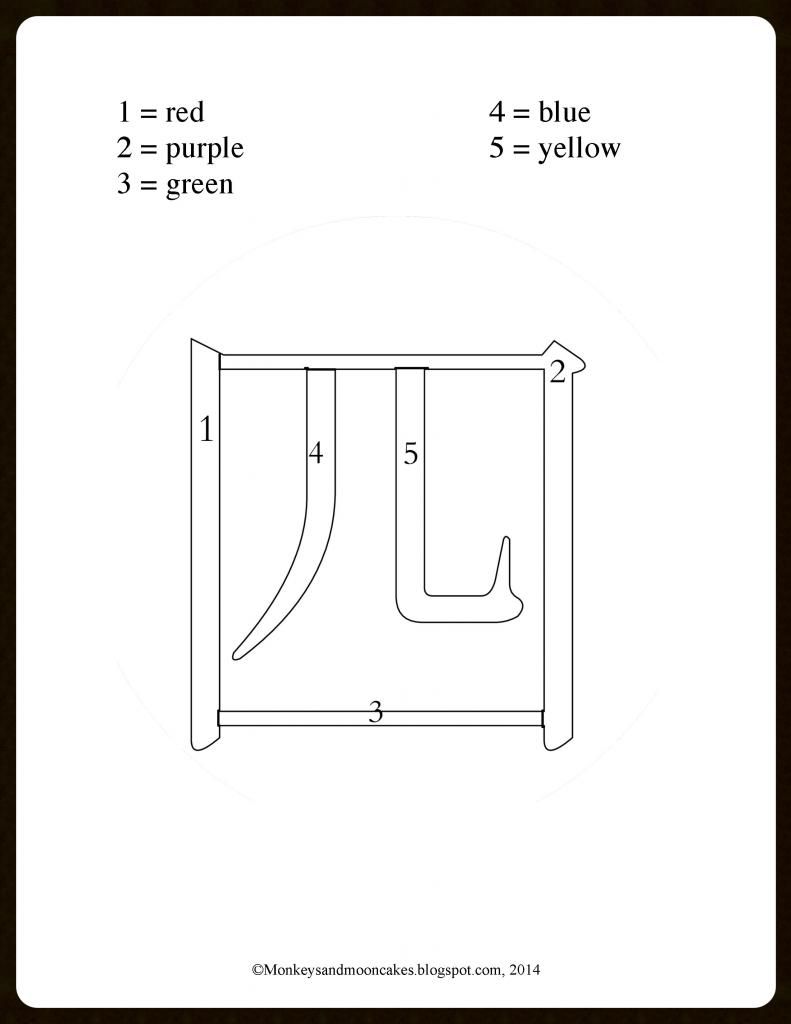 2. Color-by-number characters
Create a color-by-number character

--either draw one by hand or make one using Word and PicMonkey (see my tutorial

here).
Click here to download

the color-by-number page (pictured above) for the number four (四).

Grab some crayons

and color the strokes of the character.
*********************************************************************************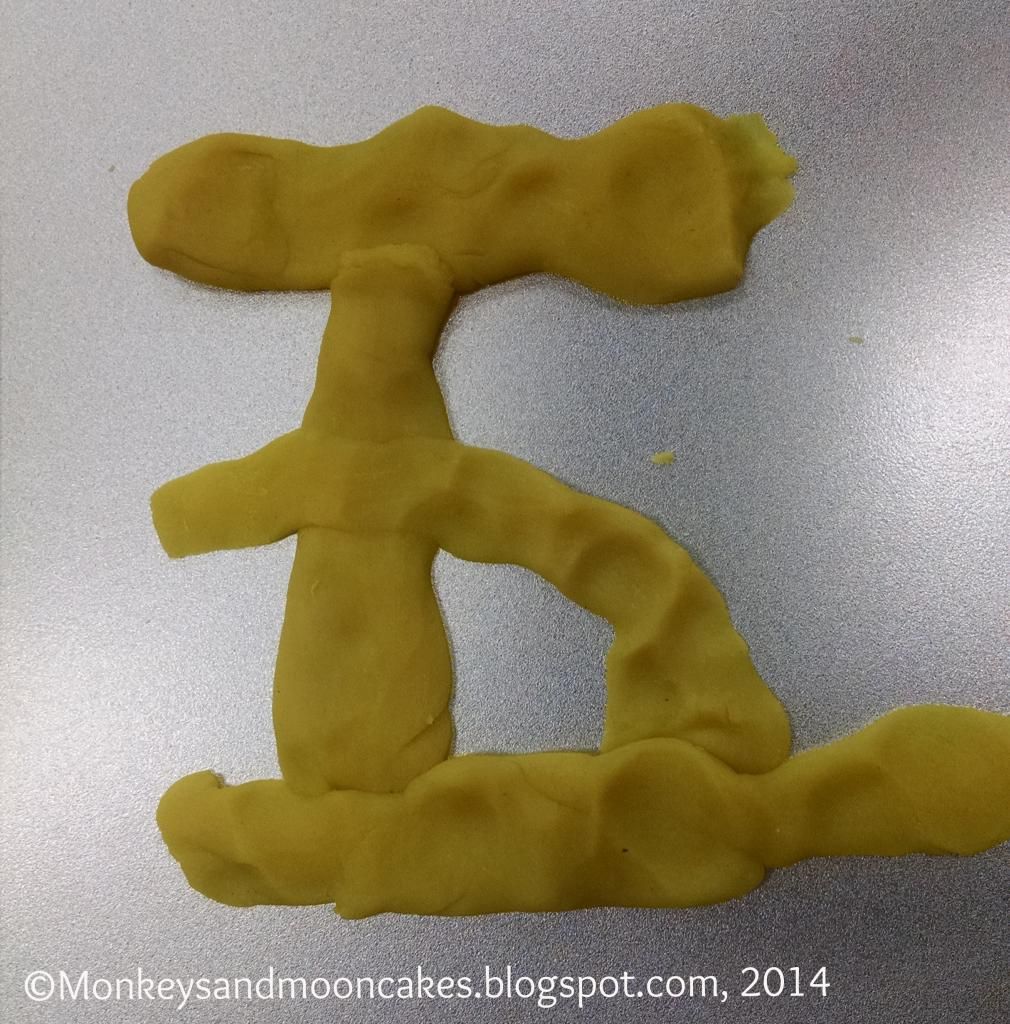 3. Play dough characters
Form a character out of play dough

by rolling "snakes" for each stroke and then assembling the strokes, or by mushing the play dough in to shape.

Tip:

Use a cookie sheet (we used small pans from the dollar store). These make clean up super easy and keep the play dough from rolling on the floor (which was important for us because we were using the library for our class!)
What type of pre-writing activities do you do at your home?
Check out my post 10 Sensory Activities for Practicing Chinese Characters for more ideas for character practice (including ideas that involve writing!).