I am always on the lookout for fun and simple ways to review the Chinese characters we learn each week. After a few months, the number of characters start to add up and without the review, they quickly become forgotten.
Here is one easy-peasy-lemon-squeezy (as my kids would say) way to review Chinese characters.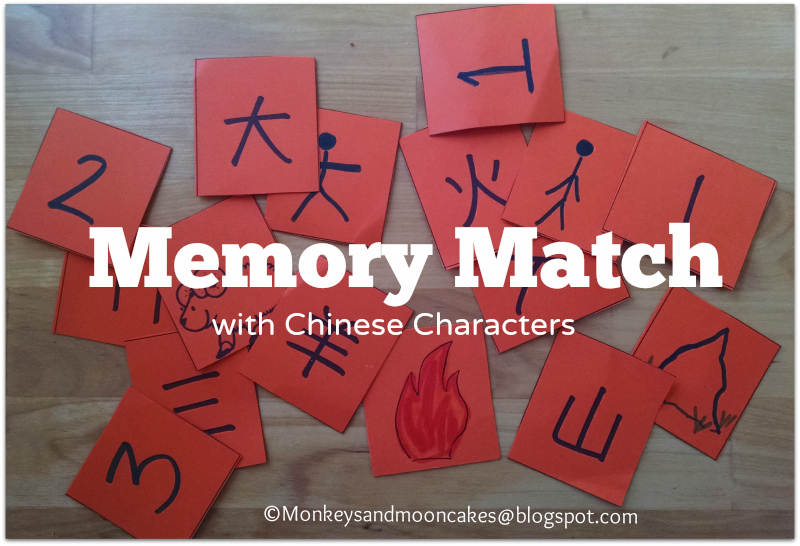 How to play:
Type up and print out

the Chinese characters you have been learning. Use font that is large (I used 60 pt) and easy to ready (I used Hannotate SC because it looks like the characters are handwritten).

Draw their picture match

, or if you are artistically-challenged (like me=) print out clip art.

Gluestick characters and pictures

on to cardstock squares or love the earth and re-use cards from an old memory match game.
OR
Forget steps 1-3

and print out this set: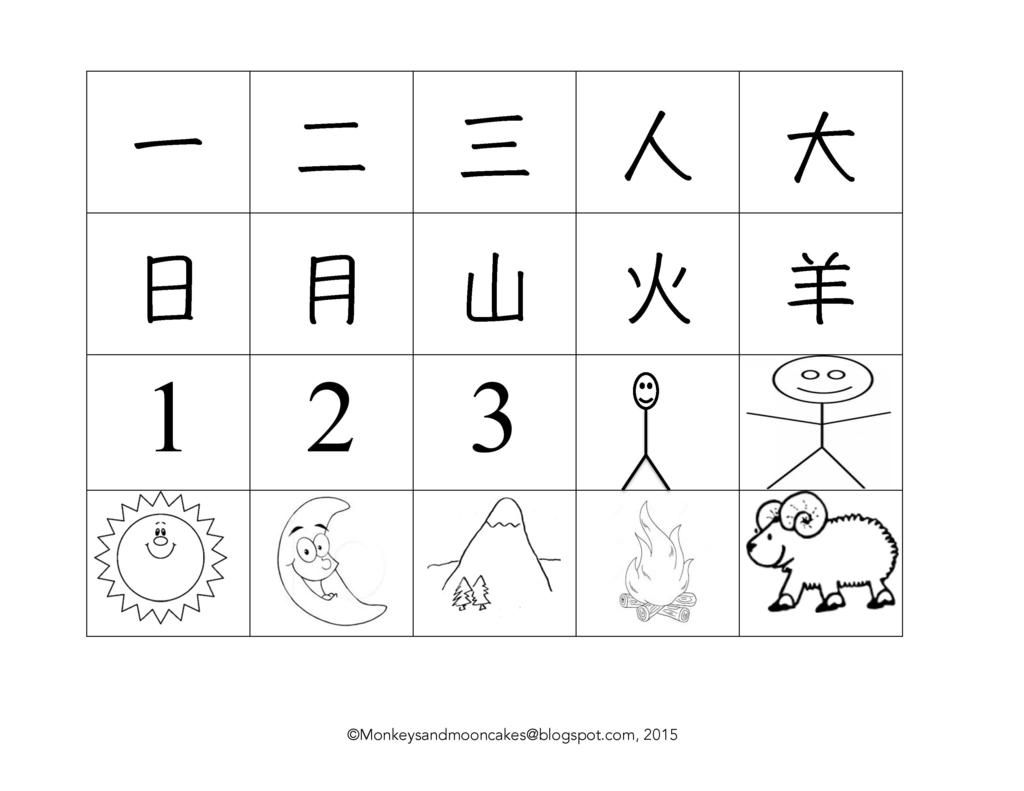 Helpful hints:
If you want to review Chinese characters

that are not simple pictographs, match Chinese characters with their English translations.

Start small.

(My K-2 kids match 10 characters-20 cards total, at the end of each 6-week class.) Once they master a few, add to it. It will be a great way to reinforce their character recognition.
Why this works:
My kids (and probably yours too) have been playing this game

since they were little tykes. They know the rules and are able to easily adapt to playing with Chinese characters.

It's flexible:

Play as a group or individually. Play with 10 cards or 100. Change the characters on the cards as your kids' character memory bank grows.
How do you review Chinese characters in your home?