Hi all!
I'm working on a new post on

FUN!

activities and games for incorporating Mandarin language flashcards into lessons.
While I'm hard at work, I'd like to share a

free

flashcard printable with you...just in time for winter!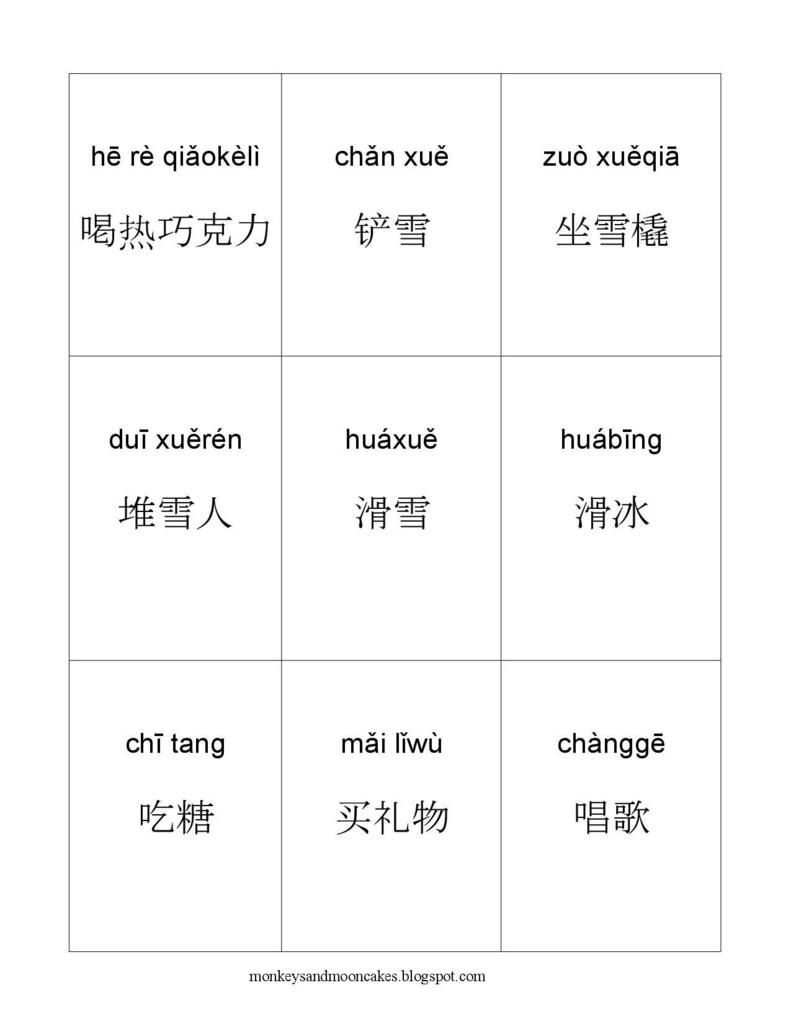 Click here to download
I've included both pinyin and Chinese characters for 9 Mandarin verb-object combinations related to winter activities.
Print on 2 pages to keep the illustration and translation on separate cards or print 2-sided if you want the translation to appear on the opposite side.
Enjoy!