I'm Back!
This summer was very busy, full of big life changes for my family:
......My mother-in-law moved from China to a house just down the road from us
......My husband started medical school (while working at the same time)
......& I started a full-time job search for a part-time job
Whew!
During these months, there were many ideas (books, games, learning tools) that I so wanted to share with you, but just could not carve out the time to do so.
Please forgive me!
*******************************************************************************
Now, that the kids are back in school,

I want to share a delightful book that I discovered this week: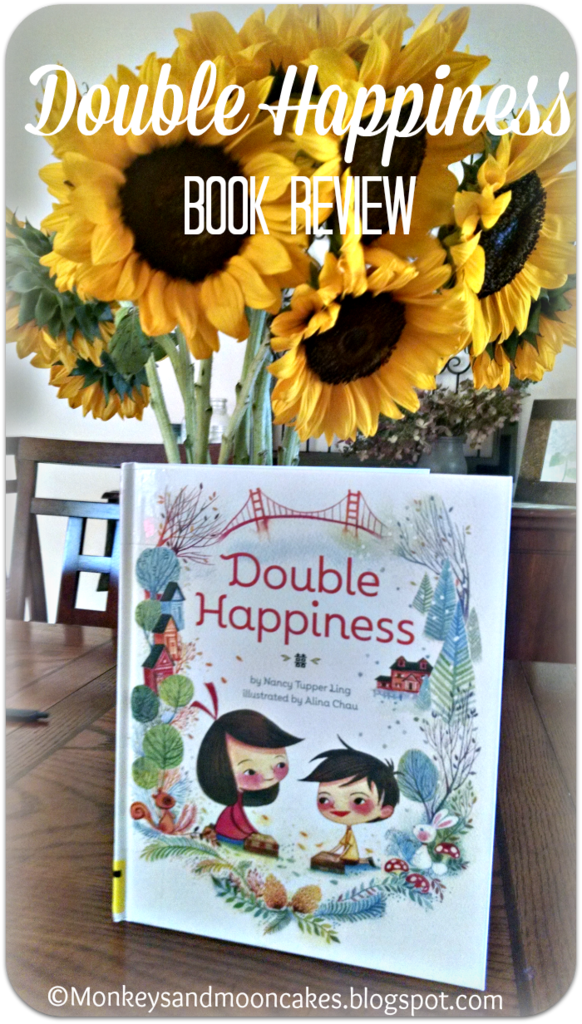 Double Happiness, by Nancy Tupper Lin and illustrated by Alina Chau (released in August, 2015), is the heartwarming tale of a Chinese family's move from San Francisco to somewhere cold and snowy far away (the East coast, I think).
In order to cope with the sadness of leaving their extended family and old home, Gracie and Jake's Nainai suggests that they create "happiness boxes" and fill them with four treasures each that they will bring from their old home to their new one.
Brother and sister turn their attention to filling their special boxes as they board an airplane and travel to their new home: a shiny penny, a Eucalyptus leaf, a blue and green marble...
By the time they arrive at their new home, they have collected a total of (lucky number) eight treasures, which they unpack with their happy memories.
What I love:
The story is written as a series of lyrical poems

in the alternating voices of Gracie and Jake (Gracie in purple, Jake in blue). She paints pictures with her words and captures the playful and competitive banter between siblings.
Chinese language & culture is interwoven in this story and its illustrations.

It's not the "let me tell you about Chinese culture" type of book that seems to dominate children's literature, but rather the "let me show you" type that will delight and enchant you.
Chinese Language

The poems have Mandarin titles (as well as English) and contain simple Mandarin words like Nainai and chi fan. Look for Chinese characters in the artwork!
Double Happiness

The story revolves around the theme of

double happiness

--a symbol that is typically associated with weddings to depict the joy of a bride and groom united in marriage--but Lin extends this idea to include the two children, their two boxes, and their two homes.
Cultural images

weave through the poems and illustrations: Gracie's Panda, the family's first meal of Chinese food at their new house, Nainai's silk scarf, and Jake's feisty imaginary dragon.
Anita Chau's whimsical watercolor illustrations:

They are endearing, full of childlike imagination, humor, and action!
What he loves:
"The way the words go zig-zag on some of the pages"
(staggered like stair steps on the page)
The poem Grandmother, "It makes me feel good."
"The pictures. I think kids would like the colors and how she drew the people."
For another delightful discussion of this book, check out Jama's Alphabet Soup's interview with Nancy Tupper Lin.
And don't forget to enter the giveaway at Curious City DPW, where they will be giving away 7 pieces of Chau's artwork during the 7 Days of China's Golden Week

(10/1/15-10/7/15).